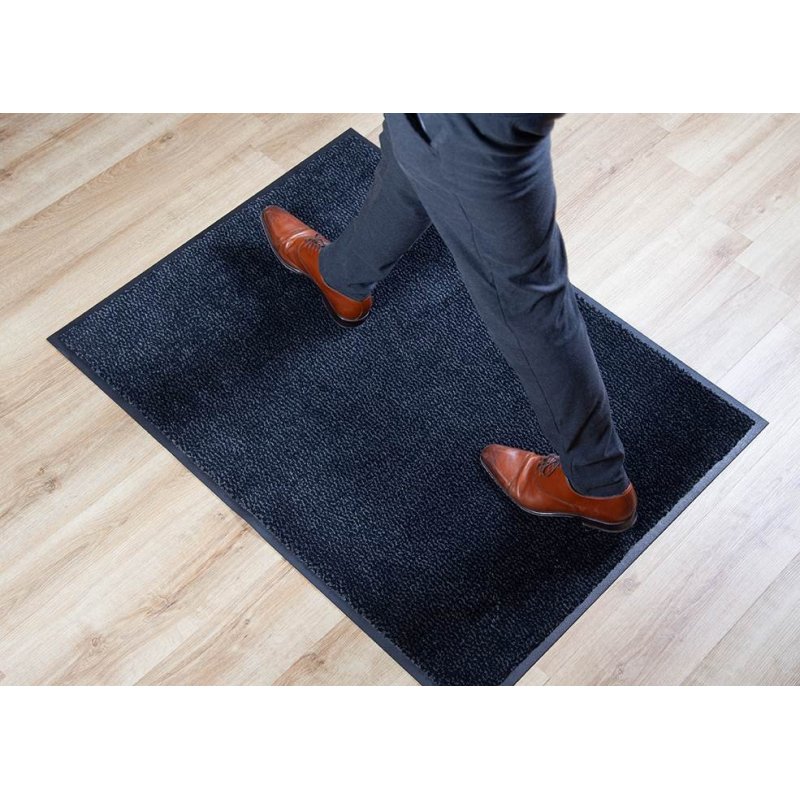 Microluxx absorption mat
Twoja ocena została dodana.
Wystąpił błąd podczas dodawania oceny.
Tylko zalogowani klienci mogą oceniać produkty.
Product customization
Don't forget to save your customization to be able to add to cart
The Microluxx entrance mat absorbs more than 2 and a half times more moisture than standard rug-abrasive nylon fibers mixed with very fine MicroLuxx fibers cooperate with each other, absorbing high levels of dirt and moisture
Quilted carpet surface area of 1112 gr / m2 is ideal for stopping harmful pollution and moisture from devices
Traditional nylon fibers mixed with very fine MicroLuxx fibers work together, absorbing high levels of dirt and moisture.
It absorbs over 2 and a half times more moisture than standard floor mats.
Mikroluxx High Twist set is resistant to crumbling and allows you to filter dirt into the mat, not to stay on it
top of the floor covering.
100% Nitrile EXSTM Rubber pads prevent curling and cracking in any weather.
Data sheet
Height

12 mm

Weight

3,112 kg/m²

Application

Wewnątrz

Bottom

100% guma nitrylowa EXS dla maksymalnej odporności na olej, wagaredukcja i elastyczność. Kompresja uformowana z wzmocnione granice z każdej strony

upper layer

Tradycyjne rozwiązanie Barwione włókna nylonowe są mieszane zdużo drobniejszych denierowych włókien MicroLuxx, aby stworzyć wysocemata absorpcyjna

Depreciation

Tak

Anti-fatigue

Nie

Non slip

Tak

Antystatyczna esd

Tak

Ażurowa

Nie

Fire resistance

Tak

Ruch kołowy

Nie

Loads

Średnie

Spawanie

Nie

Olejoodporna

Nie

Fatigue reduction

Nie

Frost-resistant

Nie

Modular

Nie

Roll

Nie

Laundry mat

tak

Yarn

Ciągłe włókno barwione Nylon barwiony, typ 6 Nylon. Nylon barwiony na bazie MicroLuxx
Image
Reference
Combination name
Quantity
Availability
Price
Add to cart
FAQ
Object mats - why is it worth using them?
An undoubted advantage of object doormats is the fact that they are highly resistant to temperature fluctuations, moisture and corrosion. The doormat stays clean and dry thanks to the drainage holes that allow moisture to escape. A wide selection of patterns and colors ensures that the entrance mat is matched to the nature of the business. On the other hand, the possibility of printing your own logo means that the company doormat can be 100% personalized, which will prove the professionalism of the place where it will be located.
The aesthetic object mat is an important showcase - it is almost the first thing every person visiting the facility encounters. However, it is not only an object with a decorative function. Helps contain dirt and moisture and keeps you safe.
Related products
16 other products in the same category