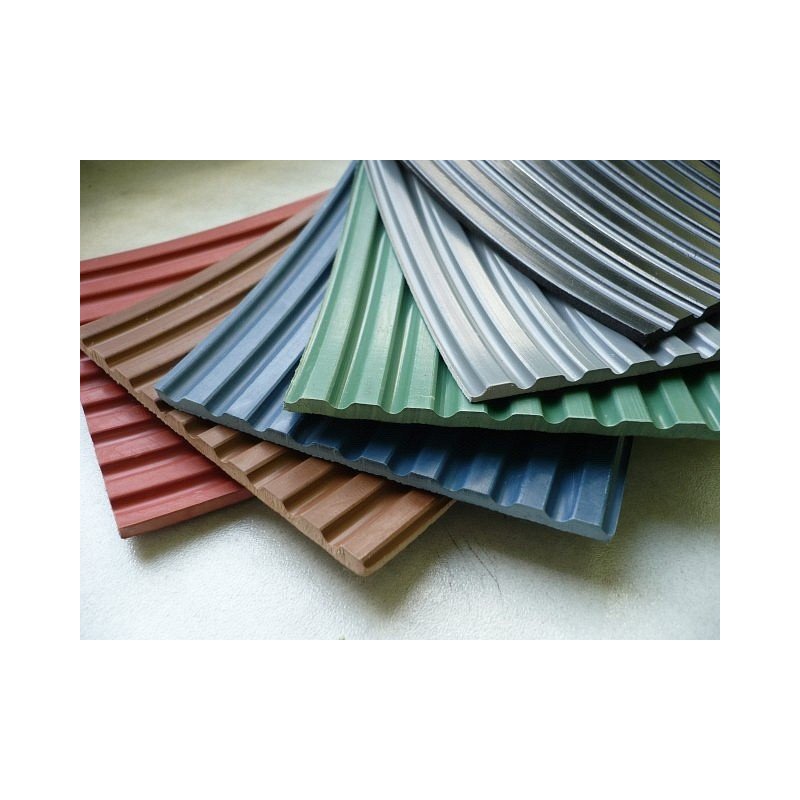 Four-folded grooved flooring
Twoja ocena została dodana.
Wystąpił błąd podczas dodawania oceny.
Tylko zalogowani klienci mogą oceniać produkty.
A group of carpets with a diverse, notched surface. Antiskid, designed for use in industrial and commercial facilities, as well as for the protection of transport surfaces in trucks.
Application temperature: -30 ° ÷ 70 ° C
We produce three types of corrugated linings:
- small ribs
- wide groove
- ribs max
We produce linings in the standard-for general-purpose version, oil-resistant and anti-static.
The product is available in a wide range of colors.
Standard dimensions of rollers
- width 1000 ÷ 1300
- thickness 3 ÷ 10 mm
The linings may comprise a fabric spacer that increases tear resistance.
Antielectrostatic liner has test certificate No. 13/01 attachment to DTB 042-8790 / 6-6-3-35 made according to PN-92 / E-05203
"Protection against static electricity. Rubber materials and products in facilities and areas at risk of explosion. Methods of testing the electrical resistance and resistance of leakage "(Szczecin University of Technology)
Carpets should not be used in conditions in which they may be exposed to sunlight and ozone.
Data sheet
Length

m2

Width

100 cm

Height

4 mm

Application

Wewnątrz

Non slip

Nie

Fire resistance

Nie

Olejoodporna

Nie

Roll

Tak

Kształt

prostokątny
Image
Reference
Combination name
Quantity
Price
Volume discounts
Add to cart
Related products
16 other products in the same category