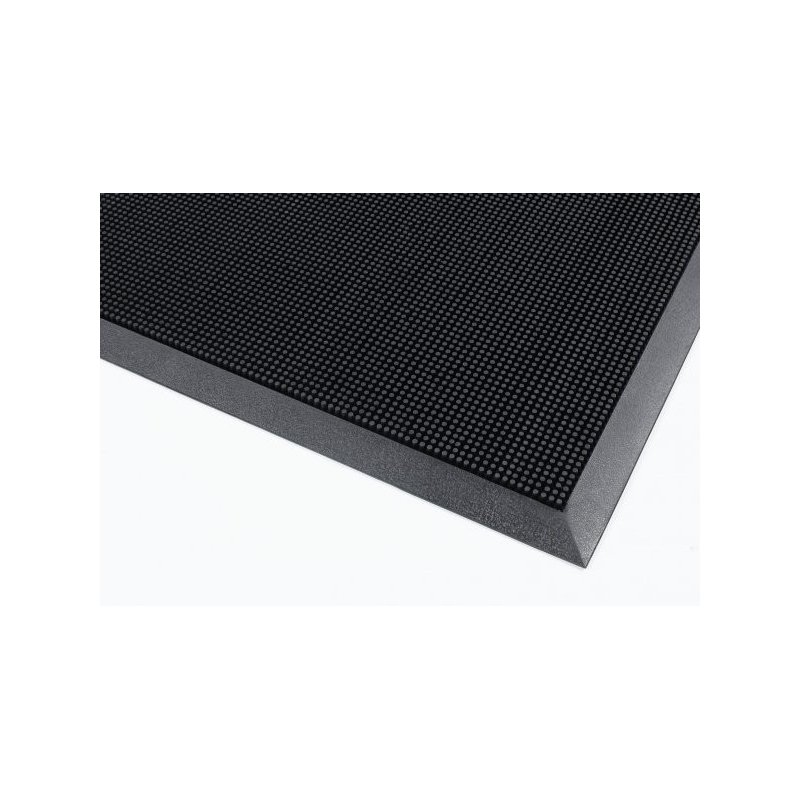 Rubber doormat with rubber spikes
Twoja ocena została dodana.
Wystąpił błąd podczas dodawania oceny.
Tylko zalogowani klienci mogą oceniać produkty.
The classic outdoor entrance mat, frost reisstant doormat does not allow dirt, gravel and other pollution to enter the building. These mats made of durable rubber resistant to the most traffic are easy to clean and resistant to virtually any weather conditions.
The mats adhere perfectly and adapt to any surface.
Chamfered edges increase safety and make it easier to move trolleys.
Thousands of flexible tabs cause an automatic process of cleaning the sole of the footwear when the foot is applied to the mat.
The substrate with rubber suckers protects the mat from moving.
Contoured, safe finishing of mats edges on all four sides.
Overall height: 16 mm.
Weight: 13.6 kg per m2.
Recommended use:
Outside - in the very intensely used entrance zones
Available dimensions:
60 cm x 80 cm
80 cm x 100 cm
90 cm x 150 cm
90 cm x 180 cm
Colors Rubber Brush mats:
Data sheet
Length

80 cm

Width

60 cm , 80 cm , 90 cm

Height

16 mm

Depth

80,100,150,180

Application

zewnętrzne + wewnętrzne

Depreciation

Nie

Anti-fatigue

Nie

Non slip

Tak

Antystatyczna esd

Nie

Ażurowa

Nie

Fire resistance

Nie

Ruch kołowy

Nie

Loads

Duże

Spawanie

Nie

Olejoodporna

Nie

Fatigue reduction

Nie

Frost-resistant

Tak

Modular

Nie

Roll

Nie

Kształt

prostokątny

Laundry mat

tak
Specific References
ean13

0662641345027
Image
Reference
Combination name
Quantity
Price
Volume discounts
Add to cart
Related products
16 other products in the same category