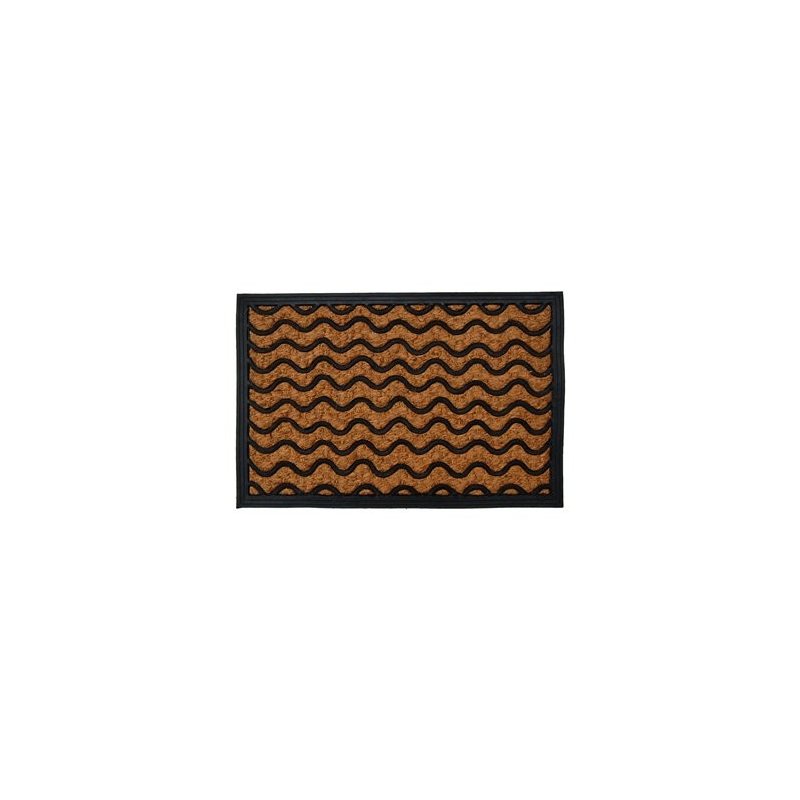 Panama 40x60 coir doormat
Twoja ocena została dodana.
Wystąpił błąd podczas dodawania oceny.
Tylko zalogowani klienci mogą oceniać produkty.
Panama 40x60 coir door mat, available in various patterns, with elements of coconut. It is non-slip, easy to mount the doormat in an interesting structure with hyper absorbing dirt and drying footwear. Panama 40x60 doormat designed for many types of rooms, including office rooms, home interiors and utility rooms of all types. The Panama 40x60 doormat product will serve you for many years, because years of research on technology have made us experts in the field of mats and doormats by extreme testing them in practice. The product is fully attested, safe and hygienic. It has properties absorbing and absorbing water, dust, dirt, solid and liquid contamination. The Panama 40x60 doormat product has anti-slip properties. Built only from certified, durable materials, easy to assemble and resistant to weather conditions and material aging factors. The Panama 40x60 mat is resistant to oil substances and difficult-to-remove types of colored juices, coffee or soot. It fits perfectly with other equipment and general equipment. We make sure that our product doormat Panama 40x60 creates an interesting atmosphere from the very door of the company, home or other room. The doormat is also important - that's why the Panama 40x60 doormat series is synonymous with fitting to any type of interior. Each product in the Panama 40x60 doormat series has an elegant yet subtle pattern. We have a full 2-year warranty for the Panama 40x60 doormat.
Data sheet
Length

60 cm

Width

40 cm
Related products
16 other products in the same category