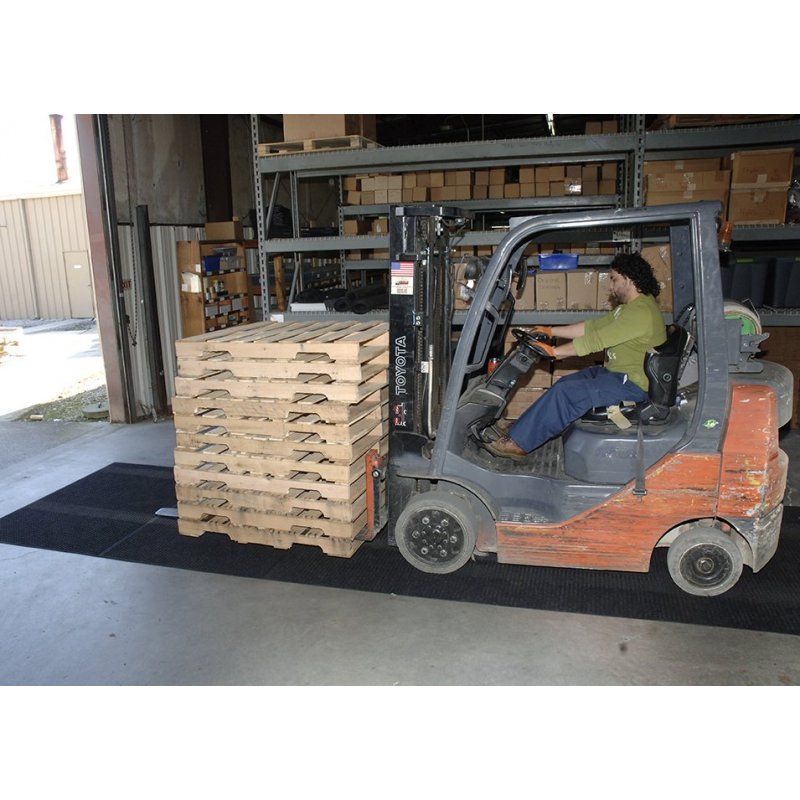 Mat for cleaning the wheels of lift trucks 115x170 cm
Twoja ocena została dodana.
Wystąpił błąd podczas dodawania oceny.
Tylko zalogowani klienci mogą oceniać produkty.
Mat for forklift wheels. The two-level surface effectively removes moisture and dirt from the lift truck wheels to improve its safety.
Modular mats are easy to install, and the possibility of gluing prevents the tiles from moving.
The polypropylene mat is easy to clean and quick to dry
The durable rubber backing and polypropylene surface are pressure-resistant up to 6t.
Recommended for all buildings where lift trucks must leave the building.
Data sheet
Length

115 cm

Width

170 cm

Height

9 mm

Weight

5 kg/m²

Application

Wewnątrz

Bottom

Guma SBR

Depreciation

Nie

Anti-fatigue

Nie

Non slip

Tak

Ażurowa

Nie

Fire resistance

Tak

Ruch kołowy

Tak

Loads

Duże

Spawanie

Nie

Olejoodporna

Tak

Fatigue reduction

Nie

Frost-resistant

Tak

Modular

Tak

Roll

Nie

Kształt

prostokątny

Laundry mat

tak

Yarn

Polipropylen barwiony na bazie rozpuszczalnika (przetworzone włókno PET)
Image
Reference
Combination name
Quantity
Availability
Price
Add to cart
Related products
6 other products in the same category