today

perm_identity

Supermaty.pl

label Shoe doormats
remove_red_eye

20022 views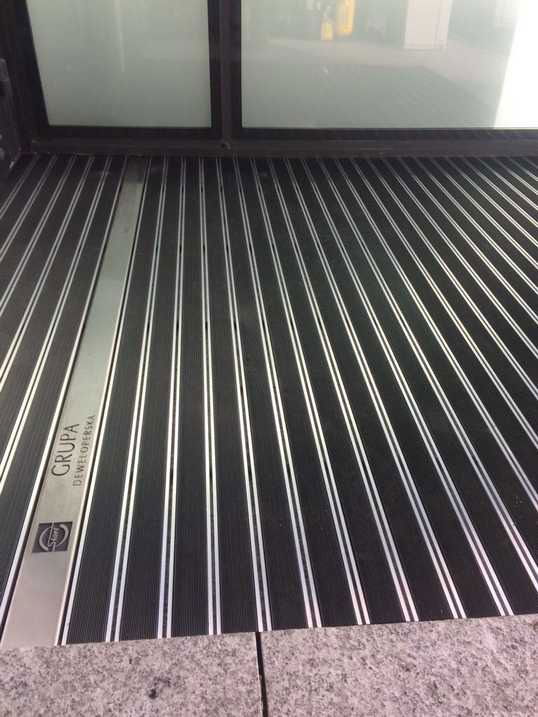 During winter and autumn we have to take into account the dirt that our shoes carry when we enter the house. Because of this, we often replace wipers with new ones that look better at the same time. What are the best wipers and which ones are best to choose?
Entrance wipers functionality:
We can choose from many different shoe wipers. Very often we can find mats with beautiful patterns and shapes that please the eye very much. However, we must remember that their functionality is the most important thing. Most often it depends on the material from which the wiper was made.
This parameter is variable, which means that we deal with different material in internal mats, and different in outdoor mats. The former are most often made of textile bristles, which thoroughly clean the sole and retain most of the dirt accumulated on the surface of the shoe.
For wipers intended for the outdoors, wipers made of thick, durable rubber with very wide meshes are mostly found. This solution allows at least roughly to clean shoes, so that less dirt gets inside the house. What is very important rubber wipers are resistant to frost and moisture, so they can be used in almost any conditions.
What materials are most often used for wipers?
The most commonly used material for wipers is coconut fiber. This solution allows for almost any coloration of the wiper, making it very attractive in appearance and pleasing to the eye. In addition, such bristles are very accurate and allow you to get rid of most of the dirt. In addition to fibers, fabric materials are used because of their moisture wicking properties. As for the bottom of the wipers, they are usually finished with a layer of rubber or vinyl material, which prevents them from moving.
Which wiper is the best?
To answer this question, we need to think about what it will do for us. Looking for an interior mat, the perfect choice will be a karat entrance mat, which is a top quality product. Thanks to the use of innovative materials, it is possible to wash this wiper without problems, which will allow it to be kept constantly clean. Another great suggestion will be the Deco Design doormat, which is characterized by a very interesting and universal design, thanks to which it will fit almost any interior, adding class and style to it.
Mors and Atol mats are also recommendable, despite the lower price they maintain high efficiency and durability. When looking for the perfect entrance mat, the Klif mats, with the inscription Welcome and with a paw pattern, will be a perfect proposition. When choosing a doormat for the interior of the house, it is also worth equipping with an external doormat that will allow even higher cleanliness in the interior of our home. An excellent example of such a doormat is the Arrow model, made of thick and durable rubber, which is not afraid of even the greatest frosts.
Comments ()