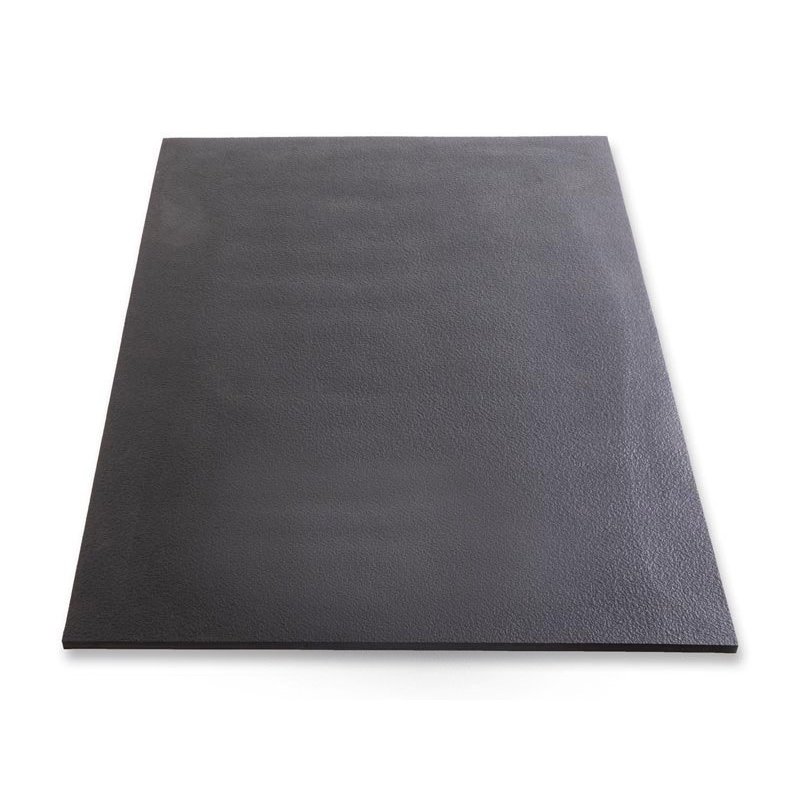 The mat on the grating lying bedding 185 x 115 cm
Twoja ocena została dodana.
Wystąpił błąd podczas dodawania oceny.
Tylko zalogowani klienci mogą oceniać produkty.
When the cow lays on the ground, he supports 80% of his weight on the tripod - which forms two knees and a fetlock. Outside, nature provides the cow with a soft turf pillow. When the cow gets up, the depressions visible in the ground reflect the pressure exerted on her knees and back. a concrete bed in rooms, covered with a thin layer of bedding, creates only a hard surface, often unpleasantly perceptible. Discomfort on the concrete surface causes stress and limits the time of remaining lying down, which may translate into the milk yield of a cow.
Data sheet
Length

185

Width

115

Height

22 mm

Application

zewnętrzne + wewnętrzne

Depreciation

Tak

Anti-fatigue

Nie

Non slip

Tak

Ażurowa

Tak

Fire resistance

Tak

Ruch kołowy

Tak

Loads

Duże

Spawanie

Nie

Olejoodporna

Nie

Frost-resistant

Tak

Modular

Tak

Kształt

prostokątny
Related products
16 other products in the same category